Invest in a better, safer internet—and your future. Join our team.
Our mission is to protect patients and employees against cyberattacks. Do you want to help us move that mission forward while advancing your own skills and experience? If so, we want you on our team.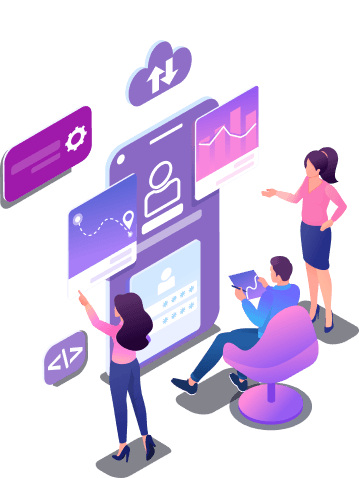 The best thing about EdgeDefence is our people
How we think
Egos and self-centered thinking aren't part of our DNA. After all, they do little to create the best cybersecurity solutions for our customers, or the best workplace environment for smart people like you to flourish. We value and respect your thoughts and ideas because, like our customers, you matter to us.
#lifeAtEdgeDefence
We realize that all people don't fit in the same box. EdgeDefence employees come from all different walks of life. Our team is energized by a collaborative, creative environment that celebrates our differences and fosters new ways to grow together.
Benefit and perks
We want to empower and inspire our team members to do their best work every day—making sure they feel happy, healthy, and fulfilled both inside and outside of the workplace.

Competitive salaries
You'd be an asset to any team. We get that, which is why our compensation respects your work experience and current role at EdgeDefence.

Retirement plan
Build your future security with our 4% match through a 401(k), which helps your money—and nest egg—grow.

Work/life balance
Our remote-friendly environment gives you time to rest and recharge. After three months at EdgeDefence, you'll receive 140 hours of PTO (four weeks' vacation) and generous public holidays schedule.
Take the first step to maximize cyber security for your business