Boost Output, Sustainability
& Profitability With
EdgeDefence's IAM Solution
Your company is a conduit, whether you're handling a remote staff or clients. Use a strong identity and access management (IAM) security solution to safeguard devices and information.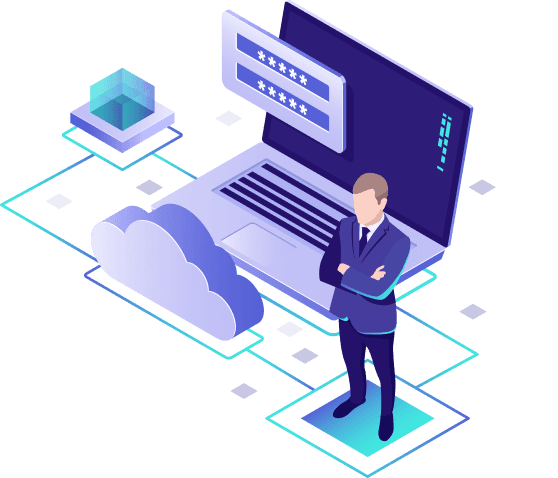 All-in-One Identity & Access Management Solution for Diverse Business Requirements
Multi-Factor Authentication (MFA)
Multi Factor authentication, a crucial element of IAM, builds a tiered protection against unauthorized logins and malicious programs. Users can only access network information after utilizing many sign-in options.
Role-based access control (RBAC)
Improve operational efficiency, enhance compliance, and permit users to obtain information in your business depending on their responsibilities or a "requirement" basis with our dedicated RBAC solution.
Single Sign-On (SSO)
EdgeDefence's reliable SSO verifies customers and grants access to systems so that individuals don't need to log in frequently. Customers can log in and checkout safely with little hassle, thanks to SSO.
EdgeDefence's IAM security solutions fit your business perfectly
Pick Up from Our Wide Range of IAM Security Solutions to Align With Diverse Business Goals
Control Over Access
With authenticated access based on jobs and roles, you can control how employees access network data and where they are allowed to go.
Real-Time Monitoring
Instant user profiling enables the detection and blocking of malicious login attempts. Examine how people access your apps to swiftly identify any security issues.
An Enhanced User Journey
Every time consumers or employees access the data on your network, create a quick and secure experience with no downtime to interfere with business.
Simplified security
Identify, manage and authenticate your user's access with a simple security solution.
High Scalability
As your teams grow, solutions may do so while still providing the same degree of dependable security.
End-to-end Security
With single sign-on, make it easier and frictionless for your customers to sign and checkout securely.
Elevating digital experiences for your users
From startups to small and medium-sized enterprises, EdgeDefence makes affordable IAM security solutions accessible for your business.
Security
Give your users simple and secure access to your devices and data from anywhere.
Agility
Detect and block unwanted logins and cyberthreats with real-time user identity and access protection.
Scalability
Seamless integrated IAM solutions that adapt to your business's needs.
Enhancing Your Users' Digital Experiences With Our Extensive IAM Solutions
You will lose business if the security of your system is overly complicated. Your organization needs effective IAM security solutions that can alter how users access and utilize your data and devices, whether it's a remote workforce or an online clientele.
Transform your IAM Security with EdgeDefence to increase team productivity and protect client online experience with our robust IAM security based on - Security, Agility, and Scalability.