Increase Productivity While Protecting Profitability.
Whether managing a remote workforce or online customers, your business is a gateway. Protect data and devices with a robust identity and access management (IAM) security solution. EdgeDefence creates IAM security solutions that ensure the people you trust get to the resources they need to make your business grow.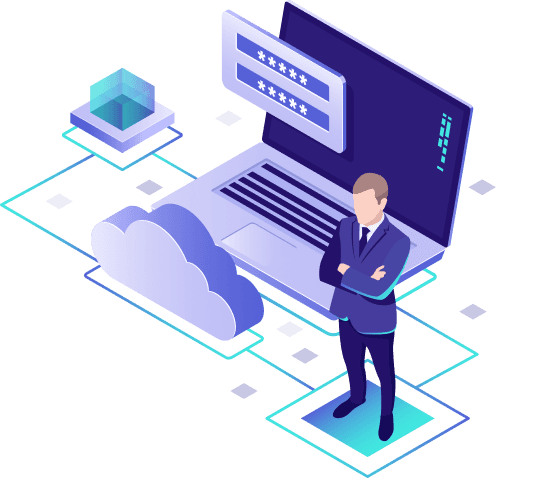 Manage Access in Multiple Ways
Single Sign-On (SSO)
Verify users and allow access to systems with secure SSO, so users don't have to log in repeatedly. SSO also makes it easier and frictionless for customers to sign in and check out securely.
Role-based access control (RBAC)
A core component of IAM, multi-factor authentication creates a layered defense against unwanted logins and cyber threats. Users only get access to network data after using multiple login methods.
Multifactor Authentication (MFA)
A core component of IAM, multifactor authentication creates a layered defense against unwanted logins and cyberthreats. Users gain access to network data only after using multiple methods to sign in.
EdgeDefence creates IAM security solutions that empower the people you trust with the resources you need to grow your business.
Stay ahead of who accesses your data
A Welcoming User Journey
Create a streamlined yet protected experience every time employees or customers access your network's data—with little downtime to disrupt work.
Real-Time Monitoring
Identify and block malicious logins by profiling users instantaneously. Audit how users access your apps and quickly find potential risks.
Control Over Access
Manage how employees get into network data and where they can go with authenticated access based on jobs and roles.
Simplified security
Identify, manage and authenticate your user's access with a simple security solution.
Integrated security
Single sign-on technology will simplify and facilitate the process of signing and securely placing an order for your customers.
Scalable Solutions
Solutions can grow as your teams expand with the same level of trusted protection.
Expanding the possibilities of digital technologies for your users.
From startups to small and medium-sized enterprises, EdgeDefence makes affordable IAM security solutions accessible for your business.
Security
Give your users simple and secure access to your devices and data from anywhere.
Agility
Detect and block unwanted logins and cyberthreats with real-time user identity and access protection.
Scalability
Seamless integrated IAM solutions that adapt to your business's needs.
Re-imagine your cybersecurity with EdgeDefence.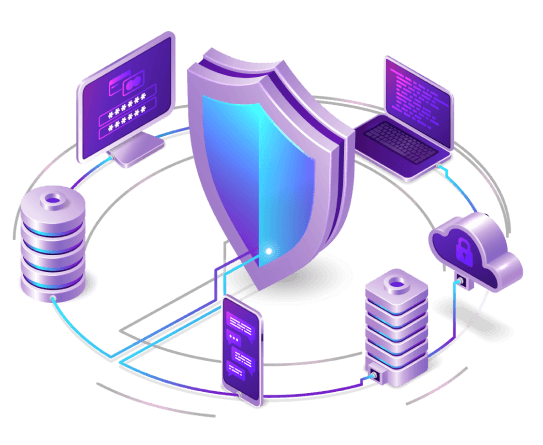 You'll lose business if the security of your system is exorbitantly complicated. Your association needs effective IAM security results that can alter how druggies pierce and use your data and bias, whether it's a remote pool or an online clientele.
Transfigure your IAM Security with EdgeDefence to increase platoon productivity and cover online customer experience with our robust IAM security grounded on- Security, skill, and Scalability.
Take the first step to maximize cyber security for your business